Meet market-leading Kanban system that helps you
manage your stock
Electronic Kanban System
The aim of Kanban is to have products delivered only when they are required saving you and your business time and money and continuously managing stock levels.

Advanced Safety have now developed a cloud based Kanban solution that supports your business by allowing you to receive goods based on your actual consumption rate.
Get a FREE consultation
For a FREE consultation or if you want more information fill in the form below to be contacted ASAP.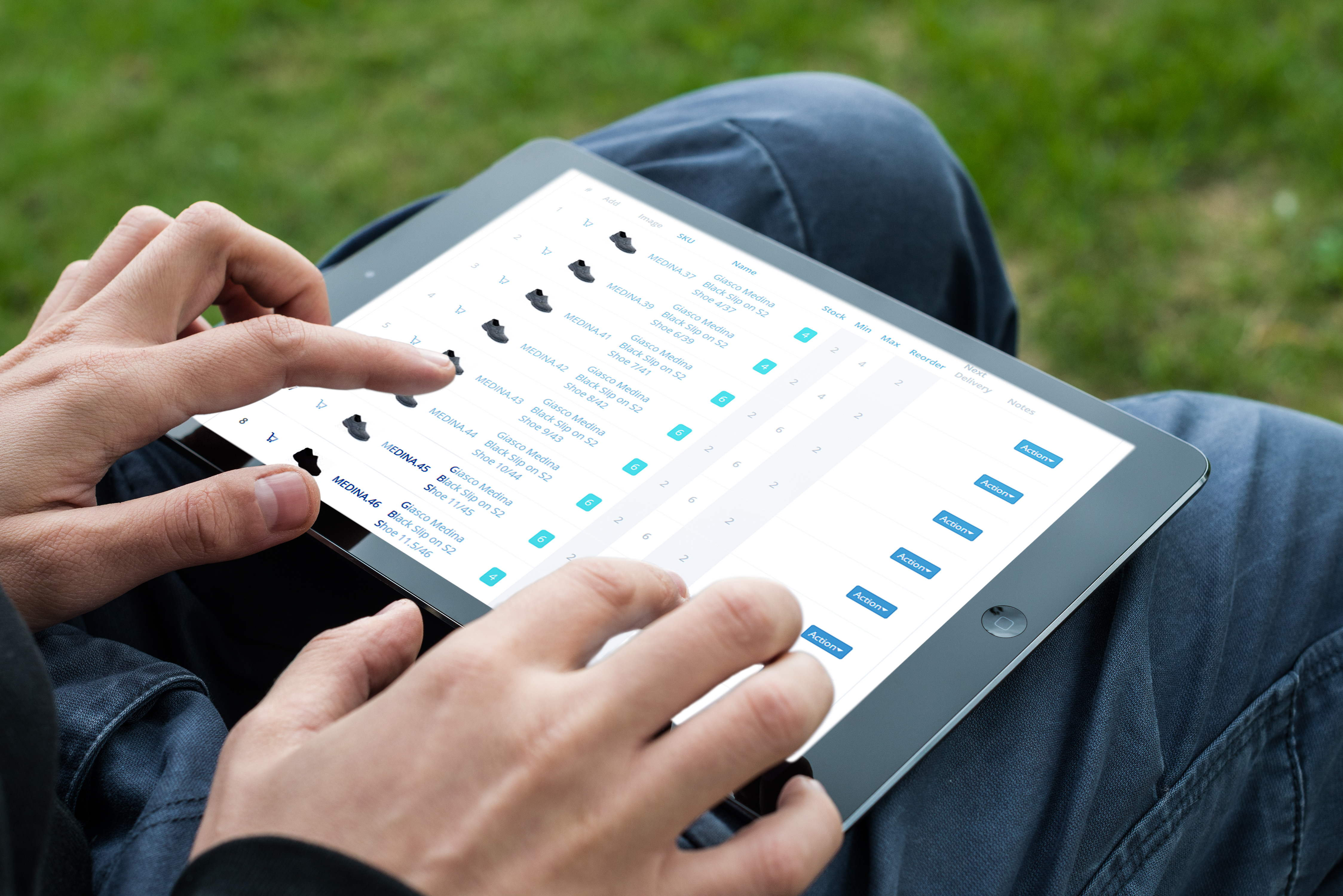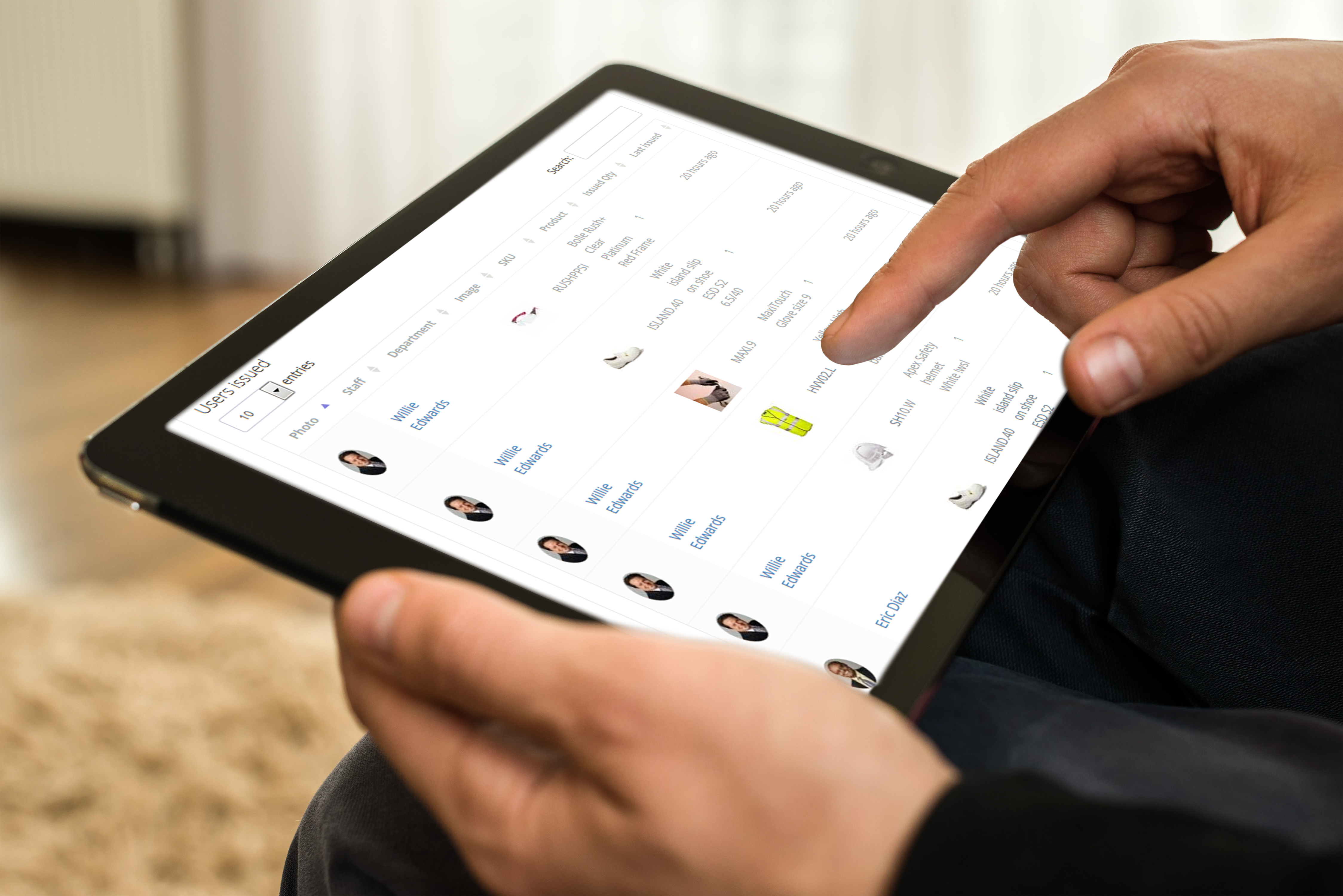 How does it work?
Products are stocked at the customer premises based on the inventory agreement.

When an employee wishes to take products from inventory they will input their employee user name on a Kanban board and enter the item they wish to take.

This will adjust the amount of stock which is available to be viewed by the customer and Advanced Safety.

When stock reaches the minimum quantity level, Advanced Safety will then replenish stock with the necessary amount.
Lean made easy
Always
free

for our customers. Always online.

Colour coded Kanban board for dynamically controlling the replenishment process.

All Kanban signals are sent in real time and are visible on the screen immediately.

Continuous improvement of inventory levels and delivery lead-times based on historical data. Adjustment of Kanban levels based on changing demand.

Early warning system for timely detection of material shortages.

Extensive reporting.

Easy administration of new employees.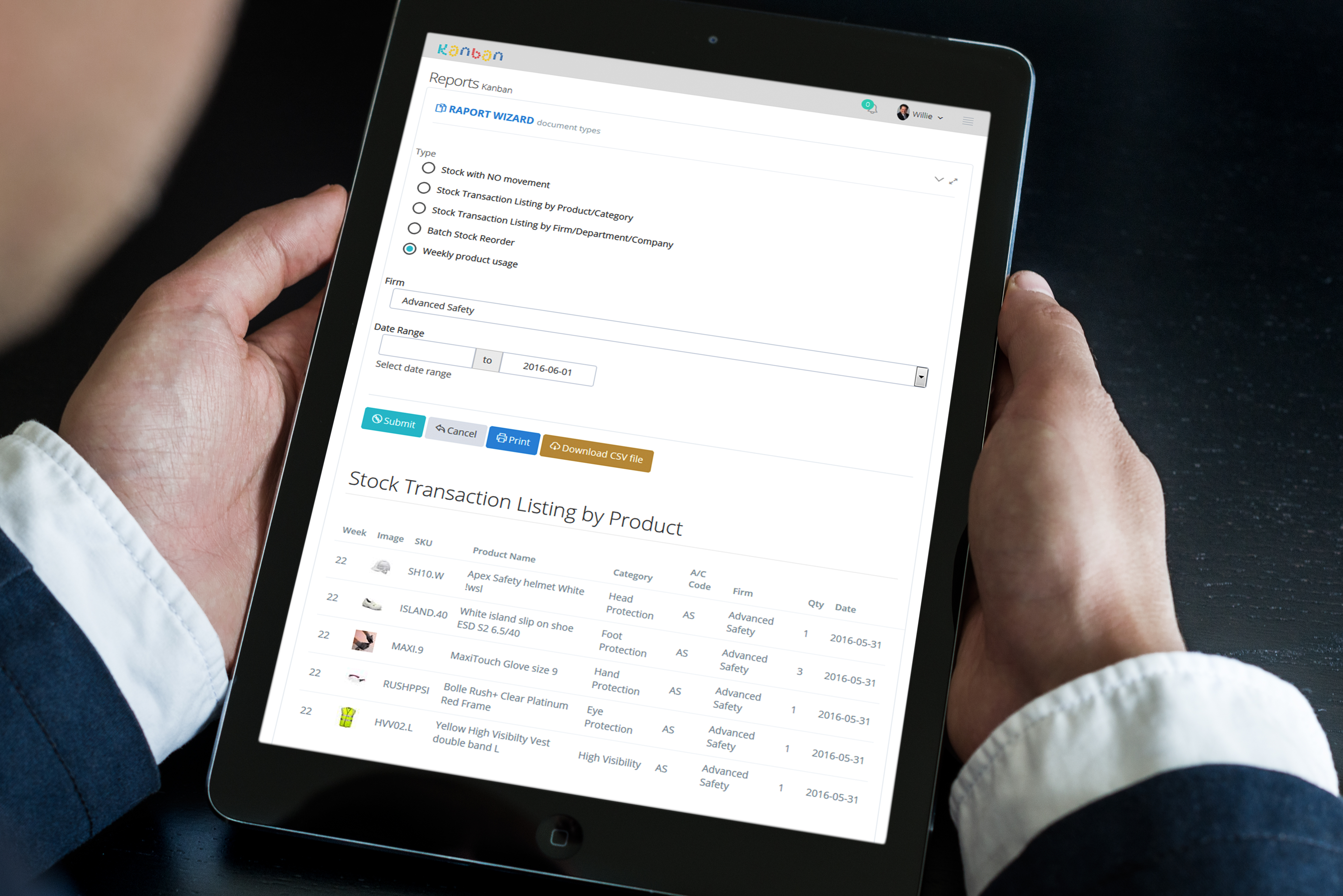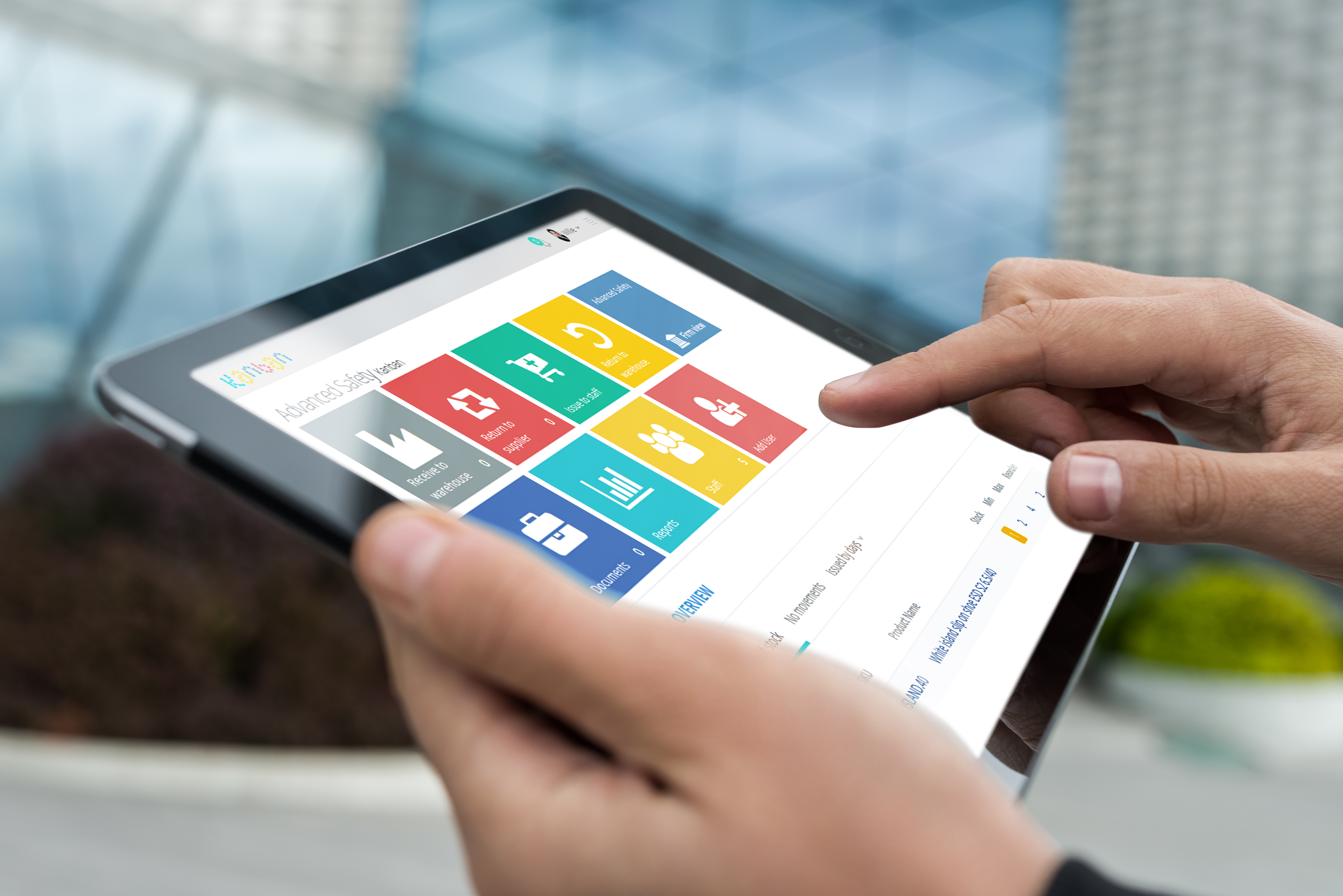 Proven Results
Fast Implementation and simple tailoring options.

No additional staff needed to manage Kanban system.

Better historical information to manage inventory such as replenishment history.

Utilizes disciplines already in place fits your organizational needs.
Benefits
The replenishment process controls itself and manual posting is reduced as far as possible.

Reduction in lead time and stock.

Goods are not procured before they are needed (just in time).

Prevention of overstocking. Reduction of required storage space.

Event control and alerting enable timely reaction to changes and issues in the inventory levels.
Our Kanban Promise
Replenishment of what you need, when you need it, in the needed quantity.

deliver promised
Quantity



deliver

Quality



deliver on

Time



deliver at the

Cost
Our Kanban solution has significant advantages over a manual system. It allows visibility of the Kanban system by all partners with additional benefits of no cards to lose or print and online maintenance of the history for post-process data review.